We aim to stimulate all senses. A visit to the Church of Peace is a feast for the eyes, but also for the ears.
The extraordinary acoustics of the wooden church can be experienced best in July during the International Bach Festival, which was organized for the first time in 2005 – a date that marked the 250th anniversary of Johann Sebastian Bach's death. Why Świdnica? Christian Gottlob Wecker, a student of Bach, was the cantor of our church. The Church of Peace is the most important of all churches in Świdnica and in the area that hosts the festival. Its Baroque interior is a fitting setting for the works of the master from Leipzig, while the picnic that often accompanies the festival is a great addition to the celebration.
In particular, we recommend the cantata sermon during which the theme of the cantata sung is the theme of the sermon.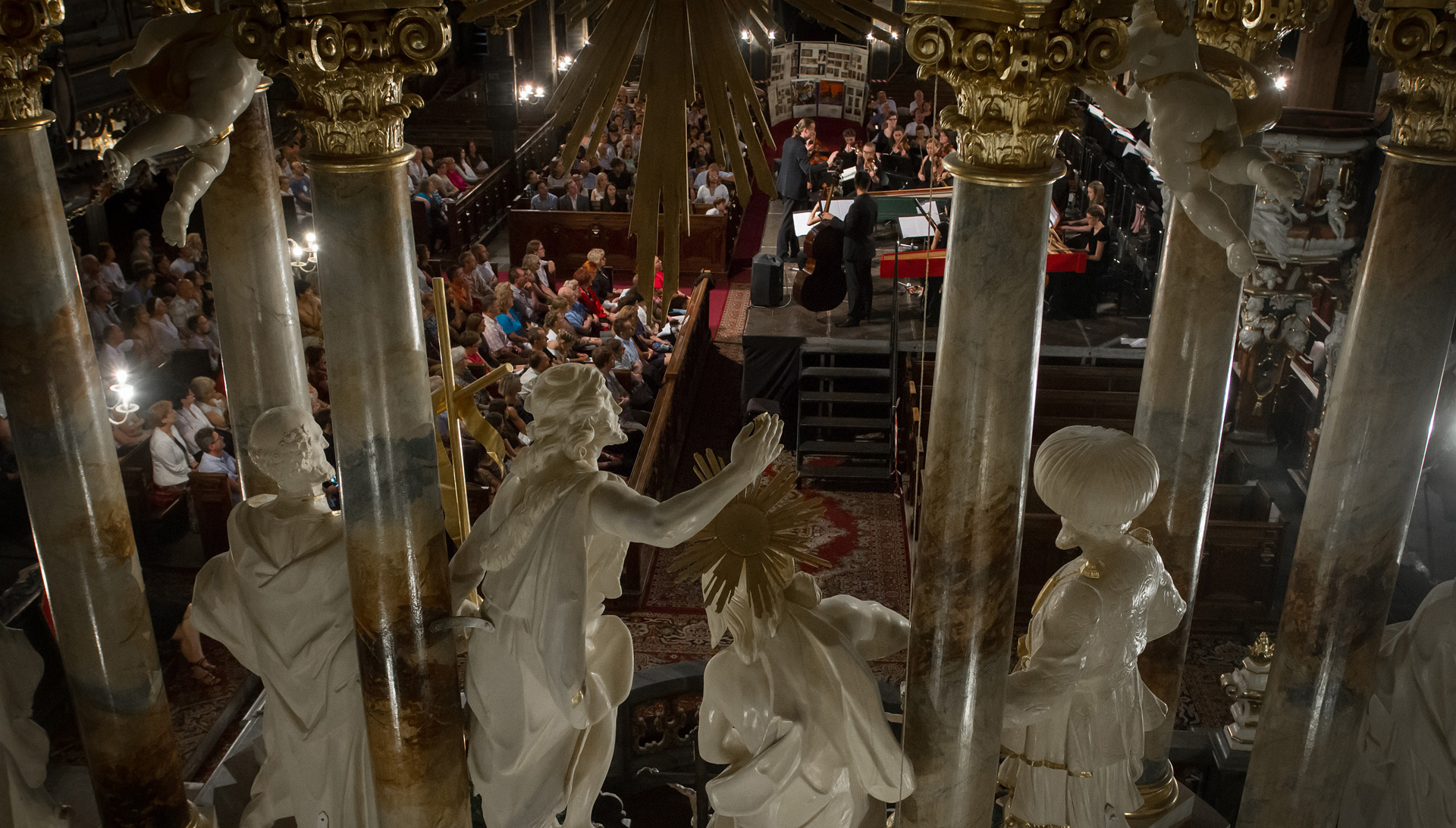 The creator of the festival, Jan Tomasz Adamus, explains further:
"Right now, Świdnica is one of the most important points on the contemporary map of Bach in Europe. The interior of the Church of Peace in Świdnica allows the visitors to approach Bach's works in a very unique way. Thanks to the short period of reverberation, all complexities of Bach's scores can be heard really clearly, in a way practically unachievable in large brick churches. (…) The Bach Festival in Świdnica is one of the best cultural addresses in Europe. Bach is only a pretext. It's all about sensitivity and imponderability. It's about smells, colours, sounds, flavours, and emotions."
More: www.bach.pl
---
To experience the acoustic advantages of the Church of Peace you don't have to wait till July however. It is possible to book a concert of our organist Maciej Bator, or even play your own concert, e.g. from a choir or chamber music.
Details: kosciol@kosciolpokoju.pl
The church has two sets of pipe organ: a more commonly used small one as well as a larger one that has just been thoroughly renovated. The instrument comes from the 17th century, has 62 voices, an exquisite Baroque casing and moving figures of angels playing music. We have one of the largest Lutheran archives in Poland, encompassing 8000 volumes including wood and leather-bound Bibles, old prints, registers of baptisms, marriages, and deaths, and a vast collection of musical documents. In the future, they will be available in the Lower Silesian Evangelical Institute that is now being created in our parish house.